Cris isn't here right now... Please leave a message.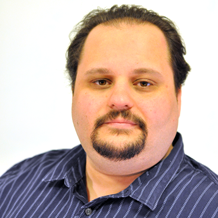 You've found my home on the internet. I'm starting this blog(March 2016) with a few simple goals; Improve my writing through more long from posts not appropriate for social media, share more of myself through my knowledge and every day experiences, and provide a centralized location to exhibit my current projects.
I'm an Systems Engineer for Unroll.Me. While at work my primary focus is the design and implementation of distributed systems, continually optimizing databases for ever increasing load, and working with the ever changing AWS cloud architecture. All for the goal of helping you be less distracted and to enjoy your inbox more.
Outside the office I enjoy a range of activities. I consider myself and avid amateur photographer, I like exploring the edges of photography and constantly playing with new techniques. Additionally I'm a huge fan of most things nerdy and you can often find me at my favorite watering hole, The Way Station (a self proclaimed nerdvana) enjoying a drink and discussing the finer points of various fandoms.
I'll try to update this as i think of more worth sharing.